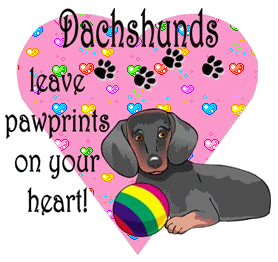 Hi! We have had AKC mini dachshunds for pets for all our lives, but have been breeding for the past eighteen (2005) years. We are located in the Pan-handle of North Florida near the Capital Tallahassee. We raise our pups as if they are going to be our pups forever. We pre-spoil them for no extra charge! Our AKC pure-bred registered pups are well socialized and are well on their way to being house trained. We begin training them at 3 weeks! There is nothing sweeter than having a dachshund(s) ready to love you and snuggle with you when you are home! The puppies are raised in our home and only go out to potty and play.
We provide our puppies with a smoke free environment. Second hand smoke is bad for us so we know it is bad for our precious babies!
We do not profess to offer the cheapest Dachshund puppies, If you are looking for a inexpensive puppy, please go to your local shelter, or check your local classifieds. There are so many wonderful pets available. If you want a Dachshund bred for temperament, with breeders that are true to the breed, raised in a loving home and never in a kennel, by people who truly care about and love their dogs and are committed to the improvement the dachshund breed, please contact us.
Doing things the correct way, is very expensive. There are many hidden costs we absorb such as sales tax and fees from Pay-Pal. We also feed all our guys from birth to senior Purina ProPlan according to their age. This makes for a very healthy puppy and adults. Many other costs have doubled or tripled in the last couple of years for essential supplies like food, pee-pads and shots, putting many breeders out of business. We hope you will consider us and see for yourself the difference!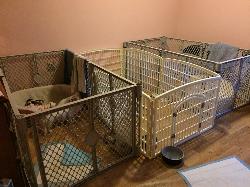 Puppy Room
My puppy room for my newborns until they are eating and walking good.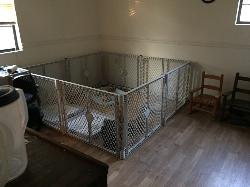 I keep a waiting list. If you would like to be on it let me know. I will email puppy pictures when they are born and give weekly updates on the available puppies. At any time you want me to take your name off just email me and I will delete it. Please note that my email list is large and I do not break it down to color, coat or individual litters.
Please check our puppy page for available puppies. Also, our expecting page for upcoming litters. 
When you decide on a puppy we require a $300 non-refundable deposit/Holding Fee to hold your puppy till 8 weeks. We now take Pay pal for you convenience, you can pay your non-refundable deposit. Please confirm puppy is still available before deposit is made.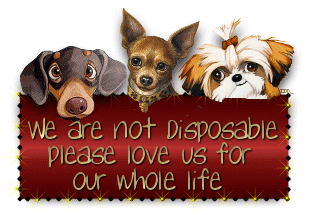 We offer "Camp McCoy" to the puppies from us, at a cheaper rate than any kennel in the area and they are again in my home, not locked in a crate while you are away having fun. We do require a Pet sitting contract to be signed and a copy with us before you leave. Please as my males are not neutered please check your females and make sure they are NOT in heat, before you leave. Give all medication before you drop them off, if medication is to be given while the are here please discuss before you drop them off. When Medications are required please add $2.50 to each day they are here for each dog that receives medications. If your dogs(s) are here any part of a day the daily fee is charged. We will take the dogs/puppies as late as 7:00 pm, after that it will have to be next day.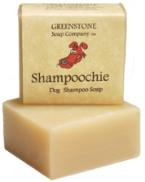 We now sell Shampoochie it is free of detergents and will not wash Frontline and Advantage away. It helps repel TICKS & FLEAS! Leaves you dog soft and beautiful. It is handmade in North Georgia near Helen.